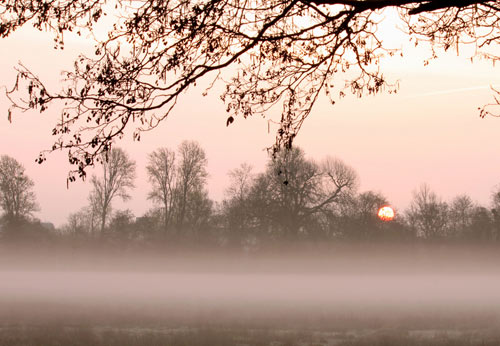 The silent Soul of all the world was there:
A Being lived, a Presence and a Power,
A single Person who was himself and all
And cherished Nature's sweet and dangerous throbs
Transfigured into beats divine and pure.
One who could love without return for love,
Meeting and turning to the best the worst,
It healed the bitter cruelties of earth,
Transforming all experience to delight;
Intervening in the sorrowful paths of birth
It rocked the cradle of the cosmic Child
And stilled all weeping with its hand of joy;
It led things evil towards their secret good,
It turned racked falsehood into happy truth;
Its power was to reveal divinity.
– Sri Aurobindo
Savitri, Canto XIV – The World-Soul Page 291.
photo: Tejvan