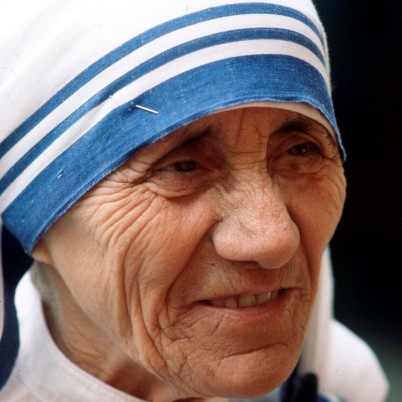 Recently I came across a book written about Mother Teresa, entitled, A Simple Path. The book was compiled by Lucinda Vardey, in 1995. It shares with the reader stories about the work done by the sisters of the Missionaries of Charity Order, under the then direction of Mother Teresa. It contains several prayers which I felt are worth sharing. The first one which is really a poem, is apparently displayed on a sign on the wall of a children's home in Calcutta, it reads:
Take time to think
Take time to pray
Take time to laugh
It is the source of power
It is the greatest power on earth
It is the music of the soul
Take time to play
Take time to love and be loved
Take time to give
It is the secret of perpetual youth
It is God's given privilege
It is too short a day to be selfish
Take time to read
Take time to be friendly
Take time to work
It is the fountain of wisdom
It is the road to happiness
It is the price of success
Take time to do charity
It is the key to Heaven.
This poem contains a fairly simple message, always try to remain childlike. Laugh, play, give and be friendly. Try to live more from the heart and less in the mind. Yet it also demands something of us. Take the time (or make the time!) to do these things. Some of them, such as laughing and being friendly, are pretty easy for most of us, but what about prayer? How many of us make the time to consciously pray for the betterment of others, for peace in the world, for love and friendship to be the norm in our communities? Some studies have apparently proven real positive results of prayer. For example in the area of health, praying for a loved one has been shown to increase the rate of recovery from some serious illnesses. Even without any thought of personal gain, selfless prayer probably does makes us happier, and is an easy way for us to do something positive.