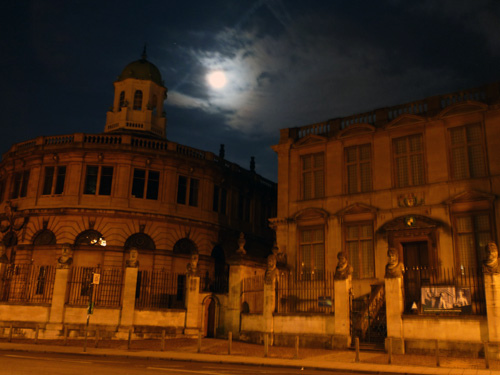 His name the index of a failing hope,
The position of a dead remembered star.
Only were safe who kept God in their hearts:
Courage their armour, faith their sword, they must walk,
The hand ready to smite, the eye to scout,
Casting a javelin regard in front,
Heroes and soldiers of the army of Light.
Hardly even so, the grisly danger past,
Released into a calmer purer air,
They dared at length to breathe and smile once more.
Once more they moved beneath a real sun.
Though Hell claimed rule, the spirit still had power.
This No-man's-land he passed without debate;
Him the heights missioned, him the Abyss desired:
None stood across his way, no voice forbade.
For swift and easy is the downward path,
And now towards the Night was turned his face.
– Sri Aurobindo, Savitri
Canto VII p 211
Related
photo top: Tejvan