Whatever problems we may have, it is helpful to remember they are temporary. When we remember the impermanence of our negative thoughts, it diminishes their power and enables us to let go of them.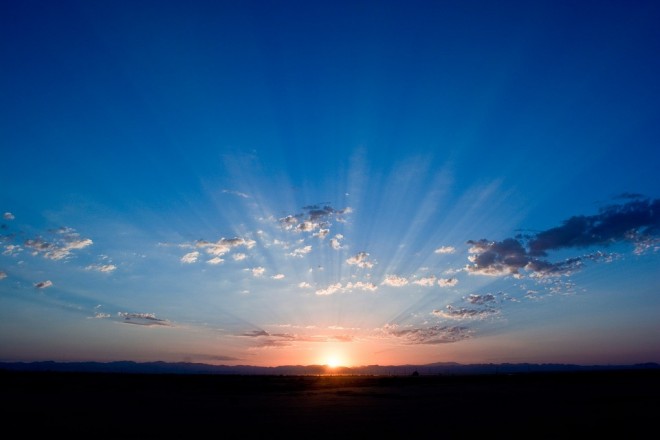 This poem, by Sri Chinmoy, speaks of a trait in human nature to become attached to these fleeting emotions.
He forgets.
He forgets that anger
Is a passer-by.
He forgets.
He forgets that doubt
Is a passer-by.
He forgets.
He forgets that jealousy
Is a passer-by.
He forgets.
He forgets that bondage
Is a passer-by.
Alas, he touches their feet
And asks them to be
His bosom friends.
– Sri Chinmoy, The Dance of Life, # 655
Everybody is subject to anger, doubt and jealousy, but this poem reminds us that they are temporary experiences and not our real self. Sometimes, we can cultivate an attachment to holding on to these negative emotions, and then they become part of us. The secret is to let go and resist the pull of holding on. We have to remind ourself – this is not who we are; this is not what we want.
***
One meditation exercise is to sit still and observe the thoughts that come into your mind. We don't judge or even try to control them. But, we just see these thoughts as external entities – as passersby. Through this exercise, we realise our deepest inner self can accept or reject the flotsam and jetsam of passing thoughts, and gradually their power diminishes so we become aware of the stillness underneath. Even if thoughts still come, we have the confidence and ability to disassociate ourselves from them.
If you like, you can imagine these passing thoughts as clouds high in the sky, leaving no mark on the earth below.
***
It reminds me of a story about Socrates. Once Socrates, with his followers, went to see a soothsayer. The mystic examined Socrates and said "this man is full of impurity, anger and jealousy." The followers of Socrates were shocked, believing he was a great sage. They wanted to leave straight away, but Socrates said 'No, let us wait to see if there is anything else the soothsayer has to say.' The mystic went on "Although Socrates has these qualities, he also has them under his control."
The point is that even a great sage like Socrates is subject to the passing emotions of anger and doubt, but great sages don't identify with them – they don't allow them to become the master of their lives. It is this detachment which enables man to become more illumined.
We shouldn't be discouraged if we are aware of negative thoughts and emotions which come to the fore. Our job is to let them go and see them as itinerant passersby. At the same time, we should never surrender to these negative emotions – we always have to see them as a false representation of our self.