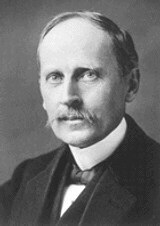 View: Writings of Romain Rolland
Romain Rolland the great French savant, novelist, dramatist, essayist, and mystic—Romain Rolland (1866 – 1944) was awarded Nobel Prize for Literature in 1915.
He was born in Clamecy, Nièvre, France . His family was of mixed stock including both wealthy townspeople and uchpoorer"peasant" lineage.
Romain Rolland went to University in 1886 where he studied philosophy, however he didn't enjoy the rigid nature of the philospohy syllabus and so left before he had finished his course. Instead he received a degree in history. After university he spent a couple of years in Italy greatly admiring Italian masterpieces.
On returning to France he took up a posts teaching at various university's including the Sorbonne. However his heart was never in teaching, he prefered to be a writer. Therefore he quit his teaching post to dedicate his time to writing.
Rolland was my nature introverted he didn't make close friendships but absorbed himself in his writing. During the German occupation of France from 1940 he led a life of isolation and was very much a loner.
Romain Rolland was a lifelong pacifist. He was a great admirer of Gandhi and in 1924 wrote a book on Gandhi. This book was important for Gandhi's reputation. The 2 men were able to meet in 1931. Throughout his life Romain Rolland retained a keen interest in Indian spirituality. He also wrote a biography of the great Hindu Saint Sri Ramakrishna.Romain Rolland was also a keen admirer of Sri Aurobindo a leading Indian nationalist and then teacher of Yoga
Romain Rolland died on Dec 30,1944 in Vezelay.
(by: Richard)
View: Quotes of Romain Rolland
Resources on Romain Rolland
Books on Romain Rolland at Amazon.com
Among The Great by Dilip Kumar Roy
This book is a fascinating account of Dillip Kumar Roy's meetings and conversations with Romain Rolland. The reverence Romain Rolland has for spiritual music and the arts is clearly demonstrated.
Biography of Romain Rolland at Books and Writers
Links
(Spiritual Teachers) (Saints and Sages) (Religious Traditions)