Extracts from Autobiography of a Yogi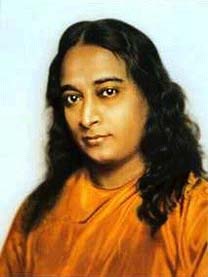 Chapter 1 – My Parents and My Early Life
Chapter 2 – Mother's Death and the Amulet
Chapter 7– The Levitating Saint
Chapter 9– The Blissful Devotee
Chapter 10– I meet My Master
Chapter 12 – Years In My Masters Hermitage
Chapter 29 – Rabindranath Tagore
Chapter 42– Last Days With My Guru
Chapter 43 – Resurrection of Sri Yukteswar
Chapter 44– With Mahatma Gandhi
Chaptre 45– Sri Anandamoi Ma
Paramahansa Yogananda's Autobiography of a Yogi is one of the most revealing and inspirational accounts of a genuine Yogi and Spiritual Master. Yogananda's book has rightly become a classic of spirituality. It has many absorbing stories about great Indian spiritual figures including chapters about Lahiri Mahasaya and Yogananda's Guru, Sri Yukteswar. In addition there is also information about the immortal Avatar Babaji.
As well as providing a wealth of stories the book also offers spiritual guidance and inspiration for seekers from any tradition.
These extracts are taken from the original 1946 edition.
The full text is available at Crystal Clarity Publishers
Autobiography of a Yogiavailable at Amazon.com